Discovering Denver's Distinctive Mixology Scene: A Deep Dive into Matt's Mixology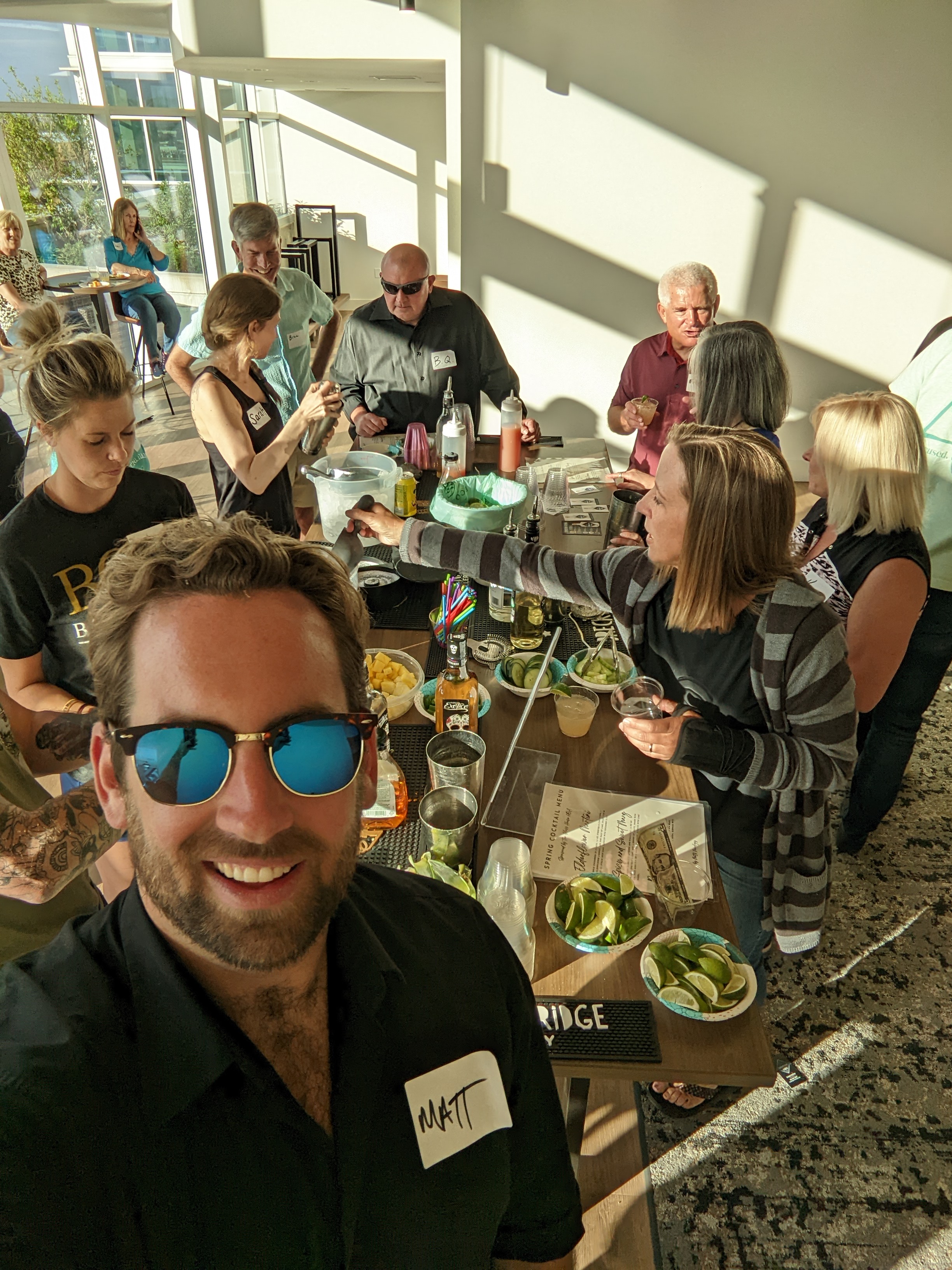 Denver, Colorado, nestled at the foothills of the Rocky Mountains, is best known for its vibrant outdoor life, rich historical heritage, and burgeoning arts scene. But for those in the know, the Mile-High City also boasts an ever-evolving mixology culture that is both innovative and steeped in tradition. At the forefront of this cocktail revolution is Matt's Mixology, a business that's redefining how Denverites experience their spirits.
Denver's Cocktail Renaissance
Over the last decade, Denver has seen an explosion in craft breweries and distilleries. This rich landscape provides the perfect backdrop for mixologists to experiment and craft beverages that are as unique as the city itself. But what sets Matt's Mixology apart in this bustling scene?
Innovation Meets Tradition
At Matt's Mixology, innovation is the name of the game. The mixologists here are not just bartenders; they're artists, chemists, and historians rolled into one. They understand the importance of tradition – utilizing age-old techniques and classic cocktail foundations. Yet, they're not afraid to infuse their creations with unexpected flavors, from smoky mezcal to Colorado's local herbs.
Local Ingredients, Global Flavors
One of the standout features of Matt's Mixology's cocktail menu is its commitment to using local ingredients. By sourcing herbs, fruits, and even spirits from Colorado's local producers, they ensure freshness that's hard to beat. But the genius lies in how they marry these local ingredients with global flavors – think a classic martini with a hint of Colorado lavender or a mojito infused with Rocky Mountain mint.
A Space to Savor and Learn
Beyond the cocktails, Matt's Mixology offers an ambiance that is quintessentially Denver – a blend of rustic charm with urban chic. But more than just a place to grab a drink, they often host mixology classes. These sessions, led by their expert team, allow enthusiasts to learn the art and science behind the perfect cocktail, making the mixology experience both immersive and educational.
Final Thoughts
Denver's mixology scene is a testament to the city's evolving tastes and its residents' quest for experiences that are out of the ordinary. Businesses like Matt's Mixology are leading the charge, offering locals and visitors alike a chance to savor cocktails that tell a story. Whether you're a cocktail aficionado or a curious traveler looking to experience Denver's nightlife, Matt's Mixology promises an adventure in every sip.